CLICK HERE for important updates about the food distribution program.
Green Valley High School is a food distribution point for CCSD families.
One pre-made breakfast and one pre-made lunch will be provided for each child present.  No ID is required.
We have created an FAQ page to share the answers to the most common questions we have received, as well as a form to submit a question you have that may not already be included in the list.
Southern Nevada's local Internet Service Providers are offering the assist students access the Internet while in-person classes at CCSD schools are suspended during the COVID-19 pandemic.
The Division of Public and Behavioral Health has provided the below Community Resource Guide to help protect, promote, and improve the physical and behavioral health of the people of Nevada.
Welcome to Green Valley High School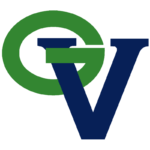 Green Valley High School was founded in 1991 on the core principle of "Commitment to Excellence" and we take great pride in valuing equally the contributions of the four cornerstones of any great school: Academics, Athletics, Activities, and the Arts.
The GVHS Commitment to Excellent is demonstrated daily by students, teachers, staff, and administration as we consistently succeed in excelling in each of these areas while building a strong school that thrives in a local community that supports and celebrates our achievements.
Resources and Information
Families with CURRENTLY ENROLLED students can complete registration using the Parent Portal via Infinite Campus by visiting campusportal.ccsd.net.  This process will take less than 5 minutes for existing CCSD households.
Families NEW TO CCSD may begin the registration process by visiting ccsd.net/parents/enrollment.
Please Note:  The bank's SUMMER HOURS are 6:30 A.M. to 12:30 P.M.
During the school year, Green Valley High School's bank is open Monday – Friday from 6:30AM to 2:30PM.  The only accepted methods of payment at the school bank are cash, cashier checks, and money orders.
Credit and debit card payments are accepted through our web store, accessible by clicking the button below.
Calendars and schedules for both Green Valley High School and CCSD can be easily accessed on our 'Calendars' page by clicking the button below.  These include our Activities and Athletics Calendars, Bell Schedules, PAC Meeting Dates, Testing Dates, as well as a link to CCSD's website for available district-wide calendars and information.